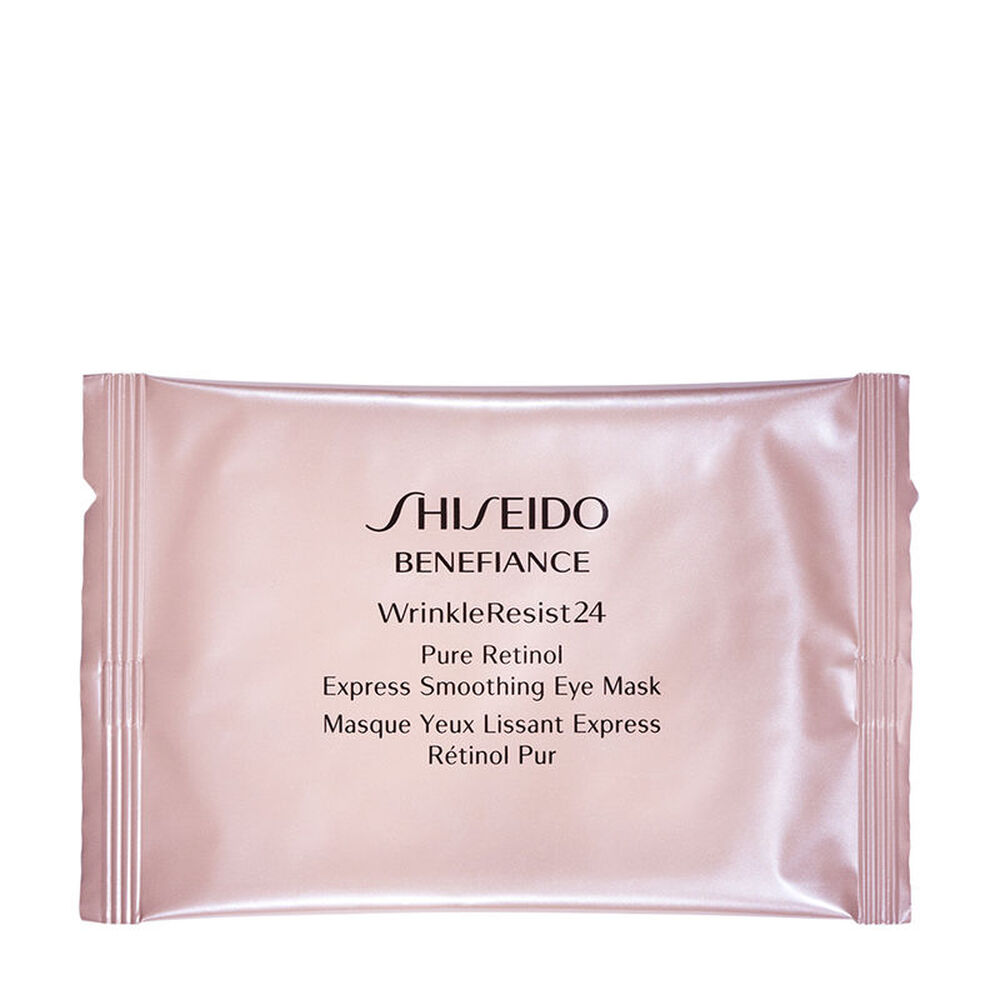 Bild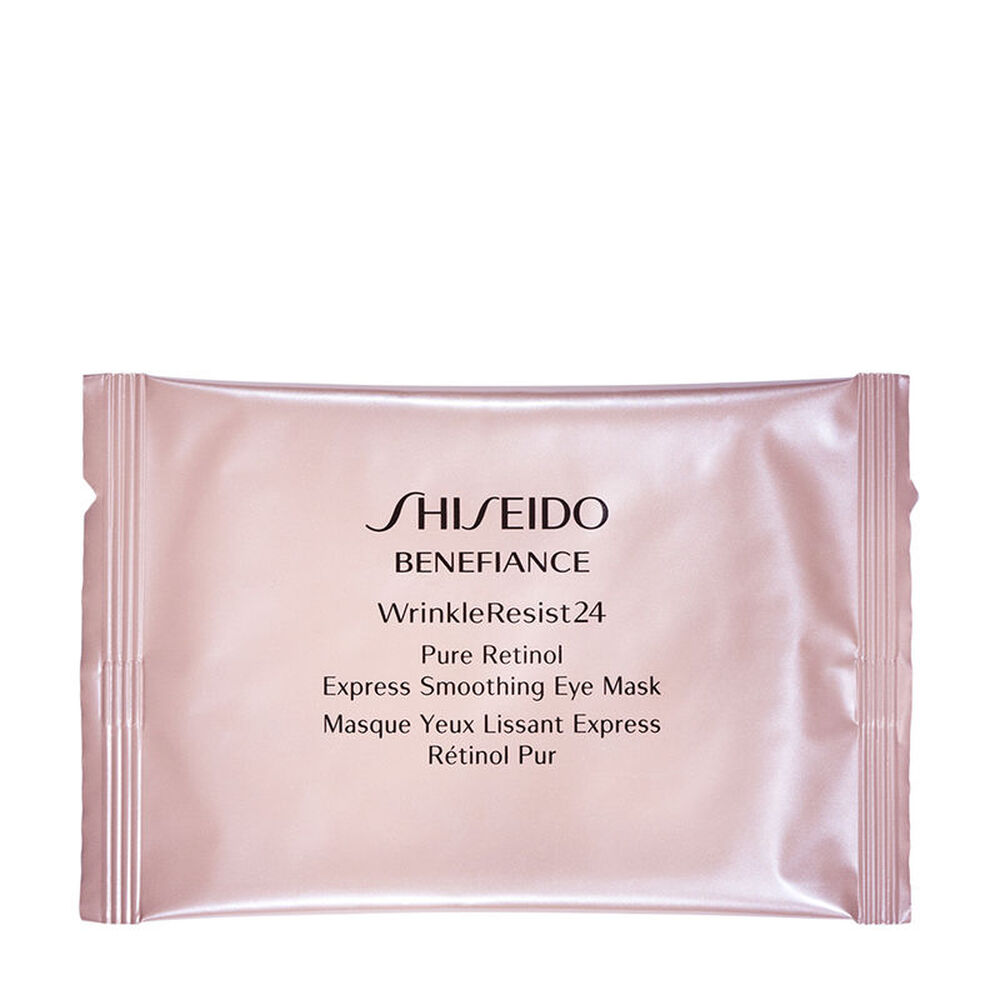 Zoom
BENEFIANCE
WrinkleResist24 Pure Retinol Express Smoothing Eye Mask
Eine intensiv wirkende, hochkonzentrierte Augenmaske, die die natürliche

...
Regenerationsfähigkeit der Haut unterstützt. Sie spendet der Augenpartie intensive Feuchtigkeit und mildert die Zeichen der Zeit. Mit jeder Anwendung wird die Hautstruktur verfeinert und die Widerstandsfähigkeit gestärkt – für eine wache und strahlende Augenpartie.
Mehr
Details
/de/de/benefiance-wrinkleresist24-pure-retinol-express-eye-smoothing-mask-3pack-729238110366.html
Dieser Artikel ist zzt. vergriffen Melde dich an, um benachrichtigt zu werden, wenn er wieder auf Lager ist.
E-Mail-Adresse erfolgreich der Liste hinzugefügt
ANWENDUNG
2-3 Mal pro Woche morgens nach der Reinigung und dem Softener mir der breiteren Seite in Richtung des äußeren Augenwinkels unter den Augen auflegen. Etwa 15 Minuten einwirken lassen und dann vorsichtig entfernen. Produktreste mit leichtem Druck in die Haut einklopfen. Diese Maske kann auch in der Mundpartie verwendet werden.
INHALTSSTOFFE
- Die Pure Retinol Micro-Infusion-Technology wirkt Falten sofort entgegen
- Die WrinkleResist24-Technology (formuliert mit Chlorella-Extrakt, Mukurossi-Extrakt und Gambir-Extrakt) beugt dem Auftreten von Falten vor
WrinkleResist24 Pure Retinol Express Smoothing Eye Mask
wurde bewertet mit von
5
von
461
.
Rated

2

von

5
von
annettep6
aus
What am I doing wrong? This product gets great reviews so I was excited to try. It did nothing for eyes at all. I gave it two stars because the patches felt nice while on, they did not irritate my skin, and there was no scent. They did not do anything negative or positive, essentially no change. I followed the directions perfectly and when I removed and blended in the ointment there was no difference. I used at night, so after I took the masks off the residual would remain until the morning. I woke up and also no difference. There is a lot of product on the mask and it's a nice experience, but it did not meet any of the claims. Maybe I got a bad batch?
Veröffentlichungsdatum: 2018-04-14
Rated

5

von

5
von
Paula k
aus
This is good stuff
This is good stuff ~ it soothes tired & puffy looking eyes & definitely is a decent buy in terms of price. They are large enough (for me anyway) to cut in half to get double the use, but also can be used more than once according to the package information. I have in fact used the same more than once, & it still has the same feel & effect without degradation .. it has reduced the puffy eye issue (not completely, but what really will ?) and as mentioned earlier, is sort of a budget buy considering the pricier stuff available. Consider it a miniature, albeit temporary spa for the eyes.
Veröffentlichungsdatum: 2017-03-28
Rated

4

von

5
von
jennifercb942
aus
I love the [product:shiseido-benefiance-wrinkleresist24-pure-retinol-express-smoothing-eye-mask] , I find all of the masks they have! They are great for using at night or before makeup. As a makeup artist I use them for brides before applying makeup to give them plump and hydrated looking under eyes. I will say I feel they are more geared towards "maturing skin" (30's and up) as most people in the 20's age range don't need the help that these provide and they aren't the cheapest out, but they are one of the best! I highly recommend the splurge especially if it's your wedding, special event, or you just want and indulgent item that works!
Veröffentlichungsdatum: 2018-09-10
Rated

5

von

5
von
Flatcat
aus
I am never without this product
I use this product every other week in conjunction with a complete Shiseido daily routine, & once a week facial mask. I have used Shiseido products exclusively for over 30 years and can honestly say that as I approach 70, I still get compliments on my skin, both how healthy it is & how slowly I have aged. As I have aged, Shiseido has developed products to meet my needs. I think of the eye mask as a booster to my regular eye cream routine.
Veröffentlichungsdatum: 2016-04-04
Rated

3

von

5
von
Becky
aus
Are we fooling ourselves?
I have been using these semi-regularly these last 2 years. I went on the site today to get some feedback from others & I am not convinced. I haven't found a better eye mask (in fact I am starting to wonder about how useful the whole face/eye mask at home really is) but I can't rave about how different I look after one application either. Honestly, I think the semi-regular facial treatments I have at a salon probably contribute more--I am 60 & 'everyone' says I don't look my age either but I am not sure what combination of genes, lifestyle, products really contribute to that.
Veröffentlichungsdatum: 2020-01-11
Rated

5

von

5
von
christines71b8
aus
These are super hydrating!!! Love sticking these under my eyes for a big event, I always feel refreshed. Great smell and not so sensitive to the skin. Would definitely repurchase and recommend to anyone who wants a quick under eye mask ***update*** Just used this under my eyes because I was feeling dry due to seasonal weather change. I didn't realize the cause of it until the next day, but after I used these guys, my under eyes were brighter!! I remember thinking to myself that I looked good, and more awake but I had totally forgotten I had used these the night before. A life saver!! Definitely recommend if you have bags, discoloration or dryness underneath your eyes.
Veröffentlichungsdatum: 2018-02-02
Rated

5

von

5
von
noelles7
aus
I specifically use these mask for my dark under-eye pigmentation. The only mask I have tried that has helped this problem, and I've tried a lot! The retinol is not drying or too harsh for the under-eye area. The presoaked cotton sheets are easy to use and stick to the skin well. The individually packed eye mask keep the product fresh. I rub the extra serum onto my rest of my face. I use them at night, once a week, and leave them on for about 30 mins. Been through one box (12 packets) and on to my second. Shiseido Benefiance WrinkleResist24 Pure Retinol Express Smoothing Eye Mask Shiseido Benefiance WrinkleResist24 Pure Retinol Express Smoothing Eye Mask Shiseido
Veröffentlichungsdatum: 2019-08-22
Rated

5

von

5
von
demip
aus
BenefIance WrinkleResist24 Eye Mask
I usually bring a few when I'm travelling for quick and convenient fix.
Veröffentlichungsdatum: 2016-09-19
bvseo_sdk, dw_cartridge, 16.1.1, p_sdk_3.2.0
CLOUD, getContent, 27ms
reviews, product